Discover local gems from real travelers
Riparide is the place you can plan and book escapes through storyteller travel guides.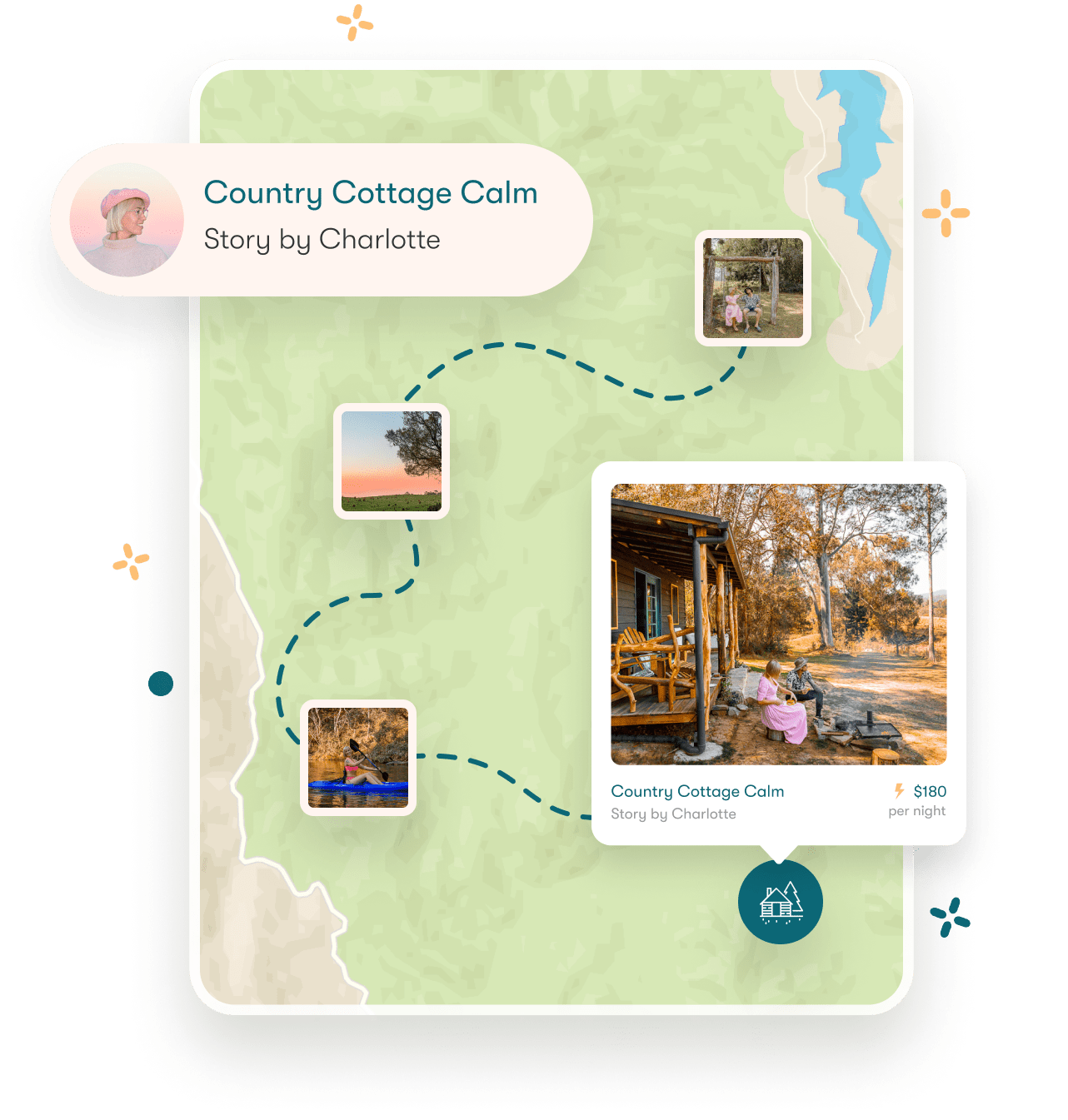 Unlock local experiences
From hidden glaciers to wilderness cabins, our Riparide Stories help you discover unique mini-vacations in your own backyard.
Easy to escape
Where to go, what to do, where to stay – all our adventure advice comes from real travelers,  making it easy for you to plan and book your next vacation.
It's all social
Connect with, and be inspired by, other travelers' adventures and then live out your own epic experience.
What our travelers are saying...
Chloe
"The property was so unique and aesthetically appealing, and the secluded location was everything you could want in a country escape."
Justine
"We especially loved that birdseed was provided for us to become well acquainted with the king parrots on the balcony. They were so friendly and gentle, eating right from our hands. Definitely a highlight of our year."
Leo
"Our host checked in on us to make sure we were settled in and just to have a friendly chat. He recommended great places to eat/drink as well as a rundown of the property, which we were able to take in, thanks to the bicycles provided."
Ravindi
"We felt like we had escaped the city and had a farm all to ourselves. We enjoyed dinner by the fire and then got cosy with a movie on the projector. And of course, the bath! The photos were good but it was more amazing in real life."
Tyson
"We jam-packed our 3-night stay with everything from trout fishing to mountain biking the local trails to hiking the Roof of Australia. We also visited a local vineyard and microbrewery for lunch & beers."
Katia
"We went on a lovely walk and swim recommended to us in our Riparide itinerary. We also had a beautiful time wandering up to town for a coffee and just spending time reading in the beautiful tub. It's the perfect place to unwind and rejuvenate."
Ready to escape?
For news about our 2022 launch in Seattle, early bookings and adventure advice, sign up and stay in the know!
Become a Riparide Host
List your property on Riparide now and be one of the original properties when we launch in Washington State.
Learn more
The Riparide Story
Riparide was born out of a love for the outdoors, a big city battle and a story - Tipi Dreaming – documented by a local storyteller.
Learn more